Below you can find information related directly to your school, order additional products or re order photographs from 2021 and prior.
5 - 7 YEAR PRINT SERIES Displaying transition of student growth over the years is captivating. Designed for Year 13 leavers these are custom built with your images that we have archived over the years. The digital series is a quality print that comes presented in a professional looking matte. They're great for gifting and are suitable for framing, or add on our quality framing, (our frames are handmade in NZ with recycled materials).​​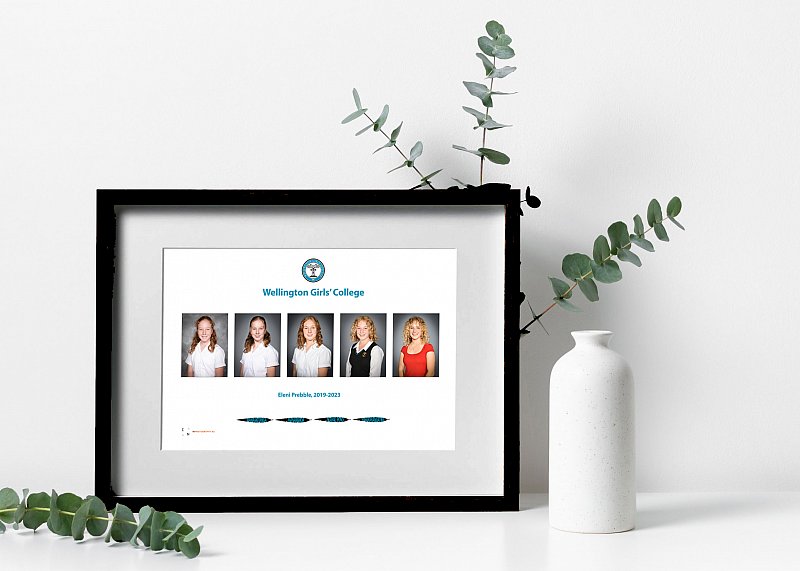 Loading more pages
We specialise in volume photography – INschool, INclub and INbusiness. We have eyes for detail, super streamlined systems and always provide a relaxed and friendly approach. Clients have been calling us a 'well oiled machine' since 2006 and often compliment us on how lovely we are with their students/players or staff. We will help you to extend the use of your image records using technology, data, digital and print options. We will offer your organization a photo day service that you can be proud of. We are IN it with you!