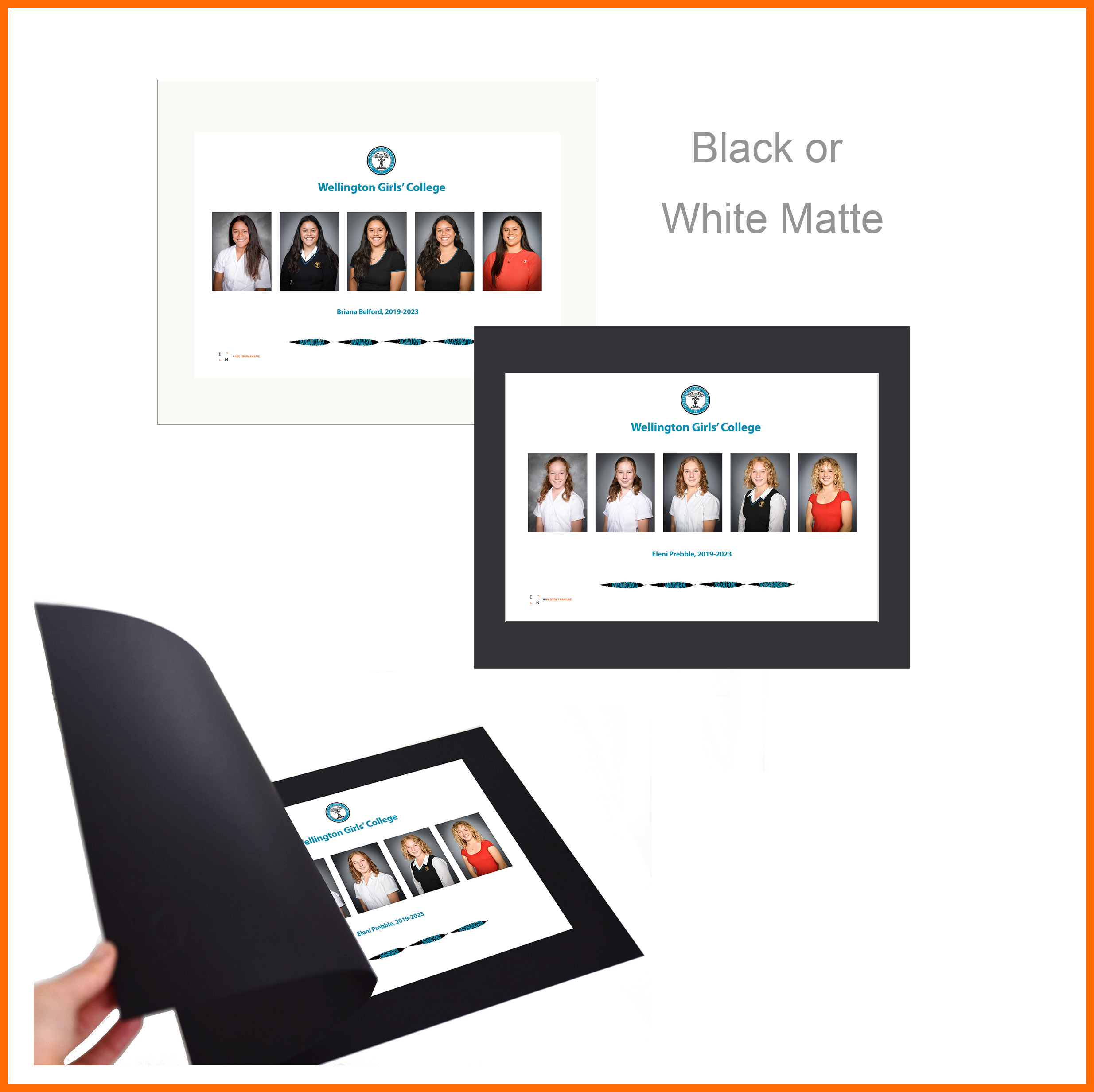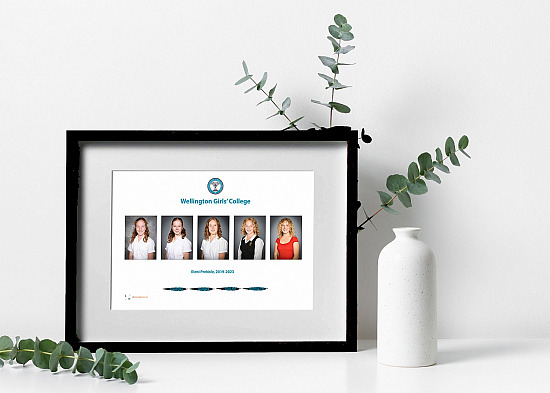 WGC 5 YEAR SERIES/YEAR 13 LEAVERS GIFT
Displaying the transition of student growth over 5 years is quite captivating. Designed for Year 13 leavers in particular, these are custom built with your images that we have archived over the years.

The digital series is a quality print that comes presented in a professional looking matte - your choice of black or white with protective cover sheets.
They're great for gifting and are suitable for framing. (Final product is designed to fit a standard size 14x11 frame). We've added the option of our quality framing, (our frames are handmade in NZ with recycled materials). The frame moulding profile is 25mm wide x 33mm deep.
Free shipping ends 20th October - orders will be delivered via the school before the end of Term 4. Orders remain open thereafter, however a direct shipping cost will apply.
Please note: Series orders are fulfilled separately to standard group and portrait prints that are available on our master store page. You are not able to combine series orders with standard print orders.

For any order enquiries please email Kirstyn- admin@inphotography.nz

Loading more pages