PORTRAIT PRE ORDERS WILL BE CLOSING AT 7PM 16TH MAY.
Thank you for visiting! School Photo day is May 17 2018. Please refer to the school for the timetable. All individual portrait orders will be taken directly after the associated class photograph. All sibling photographs will be taken at lunch time on a first in first served basis. Please set yourself a reminder as we cannot chase you down around the school.
All online orders receive automated receipts and our secure checkout offers third party payment gateways paypal or stripe for credit card payment. MANUAL PAYMENT - If you prefer not to order online please email brooke@inphotography.co.nz for a manual form which can be placed with correct payment in a dropbox at the portrait station throughout the day. NB the school office WILL NOT accept manual forms. If you wish to order an individual or sibling portrait using a manual form this MUST be handed to the portrait photographer directly or we cannot guarantee that you will be photographed.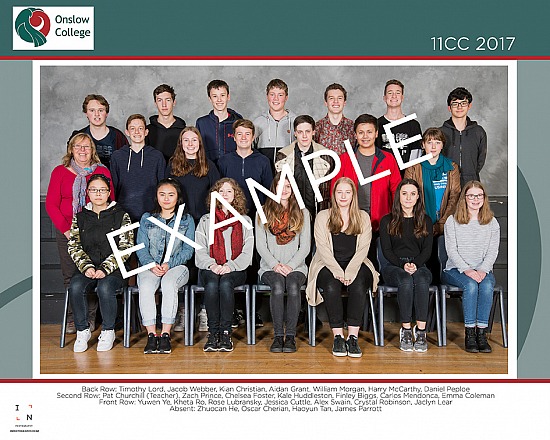 ONSLOW CLASS PHOTOGRAPH PRINT set with title, logo & names [$14]
Class Photograph Print is 25x20 cm and is set with title, logo and names.

Loading more pages
Welcome to INphotography. Please create a new account with us and stay up to date with our services. We promise not to bombard your inbox, but rather offer timely reminders for your school or club photo days #INschool or #INclub. We may send the occasional promotion or interesting snippet of what we have been up to #INsitu or #INterior that shouldn't be missed.
Thank you for signing up!